A fantastic reader review of Cate Toward's MASTER OF THE MILL by Fanny Thornton! Check it out at DistRActed Musings!
DistRActed in ReAlity
As part of the celebration of North and South I am contributing my review of Master of the Mill by Cate Toward.
Caty and I had a chat awhile back discussing her take on Thornton.
I started reading this story when it was first serialized and the way she wrote Thornton had me visualizing Armitage as Guy of Gisborne.
When it was published last January I was able to read it all the way through and appreciate her take on the story.
We find ourselves at the beginning of this story in Northern Milton. Margaret has lost her mother, Mr. Hale his wife and they are in dire straits due to the loss of Mrs. Hale's annuity. Nevertheless Margaret is determined to supplement their income instead of relying on relatives.  Mr. Bell had suggested Milton but left for the West Indies upon their arrival.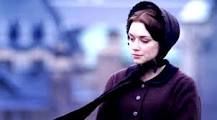 This is the North and South…
View original post 428 more words